Join us in building the future of finance and technology and become an integral part of a forward-thinking, innovative company.
We're leading the change in revolutionizing the way businesses adopt and engage with financial services through advanced technological solutions, such as E-banking, Payments, E-Commerce and other high-end solutions combined with or without Artificial Intelligence (AI). We are a dedicated group of individuals who passionately work every day to bring our mission to life.
Our Culture
Our foundation is built on a family culture that values strong relationships and open communication with our team. Innovation drives us, as we continuously explore creative solutions to revolutionize financial services. With a forward-thinking approach, we anticipate industry trends and lead the way in shaping the future of technology and finance. Trust and collaboration is our pathway to success and empowerment is our commitment, ensuring individual growth and collective achievements.
Our Values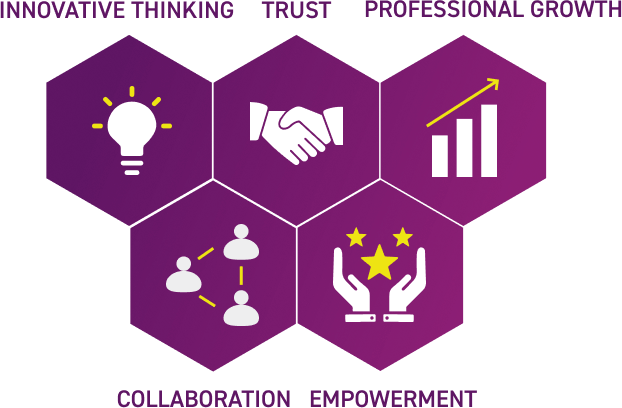 Benefits For You
We are committed to creating an environment where our employees thrive both personally and professionally. Joining our team means working with cutting-edge technology and boosting your innovation skills. Elevate your professional journey with dedicated personal growth, guided mentorship, constructive feedback, and collaborative knowledge sharing. You'll be part of our diverse team located in different countries around the world, exposing you to different perspectives and enriching your learning journey. Plus, enjoy a work-life balance with personalized and flexible working schedules, irrespective of your working location.
If you're excited to shape the future of finance and technology and be a part of an energetic, forward-thinking team, explore our current job openings. We're seeking individuals who are enthusiastic, have a genuine passion for their work and want to push the boundaries of what's possible in the integration of technology and finance.
Open Positions