Hello, world!
Here at Be1B, we introduce you to our new blog posts covering FinTech, embedded finance news, and relevant information. We will also keep you updated about our company's progress and growth and how we help our customers in FinTech and business digitalisation across various sectors. We will cover topics like embedded finance, banking as a service (BaaS), mobile banking, digital payment gateways, e-wallet or smart e-commerce.
Today, however, we introduce you to Be1B, so you can get to know us other better.
WHAT IS Be1B?
Be1B is a white-label platform which offers modular embedded finance solutions that help with the implementation of innovative business ideas as well as the digitalisation of existing businesses.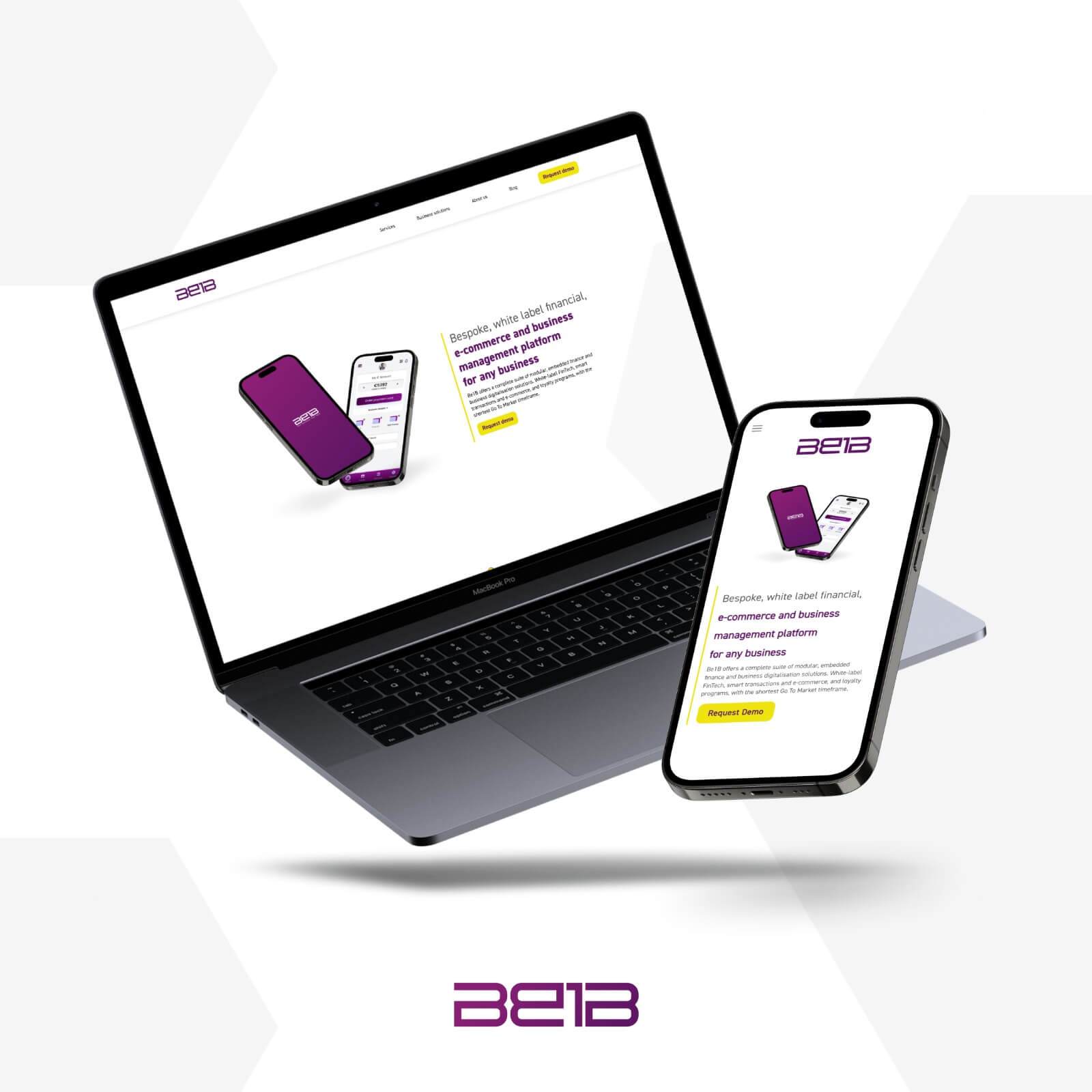 WHY WAS Be1B ESTABLISHED?
Every day, the new digital economy demands more from businesses, including web and mobile solutions development. We realised that banks and e-commerce sites are falling victim to the pressure and volume of transactions derived from the current GIG economy. This pressure negatively affects banks' existing processes, making them too slow and expensive for their clients, especially for startups and growing companies. When establishing Be1B, we aimed to become a leverage for businesses to thrive in the new economy. We help our clients with digitalisation, building a mobile banking app, a scalable e-commerce platform, or embedding banking capabilities into their company's existing processes. Be1B's business solutions rest on the foundations of a modular architecture platform that prioritises security, is constantly updated, and is fully customisable.
WHY CHOOSE Be1B?
Our expertise and latest technology improve your service offering with the help of embedded financial services. We offer product superiority, scalability, flexibility and security. With Be1B services, you save time and effort while remaining in total control of your business operations. That, in turn, gives you additional time to focus on core business activities.
HOW HAS THE BUSINESS EVOLVED SINCE ITS LAUNCH?
At first, Be1B's focused exclusively on helping banks with their online presence and services. As time has gone by, we have expanded our service offering. We accommodate the needs of the banking and FinTech sector, the metaverse, e-commerce and essentially any entity needing business digitalisation. Our range of modules means that there is bound to be at least one for each business to use.